The VW type Hippie bus to the right is much more common; its universality makes it the image of a hippie bus in the minds of many
The harder to park converted school bus, left, is the quintessential hippie bus of the travelling lifestyle.
See also
Edit
External links
Edit
A Wikipedia article or content on this subject
was deleted without discussion
WP administrators can restore the edit history
of the page upon request
See Volkswagen Type 2 for deletion details
D
W
D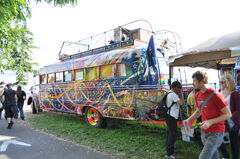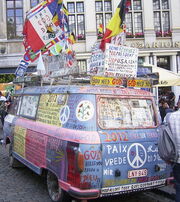 Ad blocker interference detected!
Wikia is a free-to-use site that makes money from advertising. We have a modified experience for viewers using ad blockers

Wikia is not accessible if you've made further modifications. Remove the custom ad blocker rule(s) and the page will load as expected.