Armistice in, Greece out
Edit
Un-Spartan Chicken Greece
Or, if you simply must,
"This...Is...Greece!"

Greece offers a fascinating insight into how churnalism (WP) moves the goalposts for its favored players
A Waiting Game can be played by someone levelheaded and responsible. Like James Bond. A Game of Chicken, on the other hand, is obviously irresponsible, and at best a Rebel Without a Cause...someone could get hurt doing that.
Guess which one Greece is playing?
16 million hits for both, "Greece Waiting Game" and "Greece Game of Chicken", but mostly other countries are referred to in the stories as Waiting, and Greece is either playing the dangerous game, or right-thinking people are wasting their time arguing that they are not, in fact, doing that, or that it isn't chicken, or some other such contradiction of the Chicken Game argument...and contradiction is WAY down the pyramid of Logical Argument.
7th July '15
Edit
added header and text to Global Warming
removed 7th July 2015
Edit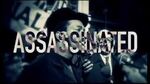 NatGat 2014
Occupy National Gathering 2014 – July 31 – August 3 in Sacramento, CA, north side of the State Capitol Park. NatGat3, the third yearly gathering of Occupiers, supporters and coalition groups. Occupy's third national gathering, NatGat2014 or NatGat3, will be 4 days of teach-ins, skillshares, workshops, open spaces and actions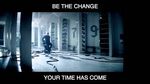 NSA vs USA on YouTube"" -rap vid-Shahid Buttar
#ResetTheNet
#RestoreThe4th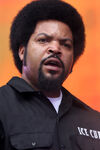 Occupy National Gathering
The National Gathering of the Occupy Movement (WP), otherwise known as NatGat, is an annual Occupy event. NatGat3, scheduled to last four days, began in Sacramento, California on the 31st of July, 2014. Protestors were invited, on various websites set up by supporters, to assemble on the north side of the State Capitol Park]] on the west side of the State Capitol grounds, with L Street to the north, N Street to the south, 10th Street to the west, and 15th Street to the east.
The first National Gathering was in Philadelphia.[1][2]
NatGat2 was in Michigan. [3][4][5]
Wikipedia:99 Percent Declaration (origin of the first NatGat)

Omnipotent on YouTube"" -Eminem Ice Cube Korn
The movement got a boost in the form of a music video titled Omnipotent featuring Eminem, Ice Cube, and Korn (WP) released on YouTube (WP) in mid February.[6] As of mid March is had over 175,000 views.
Altered 7th July 2015
Edit
More than a year after its completion,
Feinstein's report on CIA torture may see the light of day
No charges against Bush & Co., of course[7]
Despite passing over Bush's chosen ones and only punishing (we can only hope) the patsies semi-randomly chosen from the "expendable" list, Feinstein's committee, and/or the forces that oppose it, have dragged out the release of the document for over a year.[8]
removed 31st July 2014
Edit
Occupy FCC
On 7 May 2014, in opposition to higher internet costs, but more importantly, the exacerbation of the marginalization of real news, activist groups Fight for the Future, Popular Resistance, and others Occupied the Federal Communications Commission building in Washington, D.C.[9][10] They are still there as of 9 May, and intended to stay until May 15.[11][12][13] This is arguably part of the Worldwide wave of action.[14] The FCC ruled on the 15th May '14 to abolish what most considered a fundamental principle of net neutrality.[15]

In the aftermath of the global surveillance disclosure, the Worldwide wave of action is an upcoming protest that will run from April 4, 2014 until the Fourth of July. It is a continuation of the Occupy movement (WP) and is being organized by Anonymous (WP).[16][17][18][19][20]
Feeling that the potential of the Occupy movement had not been met, particularly with regard to the banking sector, and energized by new revelations about government surveillance grassroots pressure for a return to the demonstrations of 2011 and 2012. Anonymous, Occupiers and independent activists began organizing in 2013.[21][22][23][24][25]
Occupy Central (2014)
Official website

removed 28th June 2014
Edit
-Occupy

#PeoplesFirewallFCC


#SaveTheInternet encampment


@FCC

Cecily McMillan
Because of the bruises visible on the chest of Occupy protestor Cecily McMillan, or wary of the repercussions in sentencing a protestor during Occupy FCC, or w/e, her sentence was 90 days rather than the seven years she could have got.[26]
May Day
Traditional May Day protests have been large in years surrounding Occupy, and 2014 is no exception. Protests have been recorded in the US puppet states of Turkey, Iraq, Malaysia, the Philippines and South Korea. US targets Iran and Nepal and target+former target Cambodia also demonstrated. European nations held largely peaceful demonstrations in the UK and Italy and a France deeply divided as ever between the hard left and the hard right US co-conspirators.[27]
A new year, and possibly a new era of Russia's return to support for its Communist roots was perhaps signified by a May Day parade being held on Red Square for the first time since the USSR's dissolution. The placards were in support of Russia's holding of the line against US regime change in Ukraine.[27] Communists also marched in Ukraine.[27]
-UN criticizes US laws targeting the homeless
Many local ordinances have been created that are specifically targeted at activities that only homeless people engage in, such as sleeping in parks and sitting for an unspecified length of time ("too long") in public places. The UN found that such arrests of the homeless and tailoring of laws violate international human rights treaty obligations.
Citations
Edit
Ad blocker interference detected!
Wikia is a free-to-use site that makes money from advertising. We have a modified experience for viewers using ad blockers

Wikia is not accessible if you've made further modifications. Remove the custom ad blocker rule(s) and the page will load as expected.